2-days course wedding decorations in Slovenia
Big decoration in Arboretum, wedding bouquets, corsages and marketing in floristry
Wedding decorations
Did you always want to make wonderful wedding decoration? And learn about technical constructions, make big arrangements in Arboretum and use the best flowers from Holland?
Then is now your change. In this 2-days course get everything:
practical work to create wedding decorations with other florists
beautiful location: Arboretum of Slovenia
use many flowers and plants from Holland
use natural products from Slovenia
Floweracademy.NL + Floweracademy.SI
This 2-days course is organised in a cooperation of Floweracademy.NL and Floweracademy.SI
Lucas Jansen and Sabina Segula are both master florists and have decades of experience in teaching. They know everything about flower arranging, marketing, care & handling and all kind of trends and products.
For whom?
Anyone who wants to have an unforgettable experience in Slovenia and like to learn about wedding decorations and trends in floristry. You will work with many flowers and plants from Holland. The focus group are florists from all different countries.
Program
4 June: Wedding decorations.

Together we create several wedding arrangements with focus on technics and styles 

5 June: trends in floristry + wedding decotrations

In Arboretum we will make big arrangements related to weddings
Information about the lates trends in floristry.
What you can expect?
Decorate big arrangement in Arboretum with flowers and plants
Create nice wedding bouquets, corsages and arragements
Marketing information
2 days guidance from Sabina and Lucas
Languages: English, Slovenian, Croatian
Visit Arboretum and Bled
Including free subscription product encyclopedie InfoFlowersPlants
Certificate of participation
Subscription can be done online. After 50% payment in advance your subscription is definitieve.
Including free subscription InfoFlowersPlants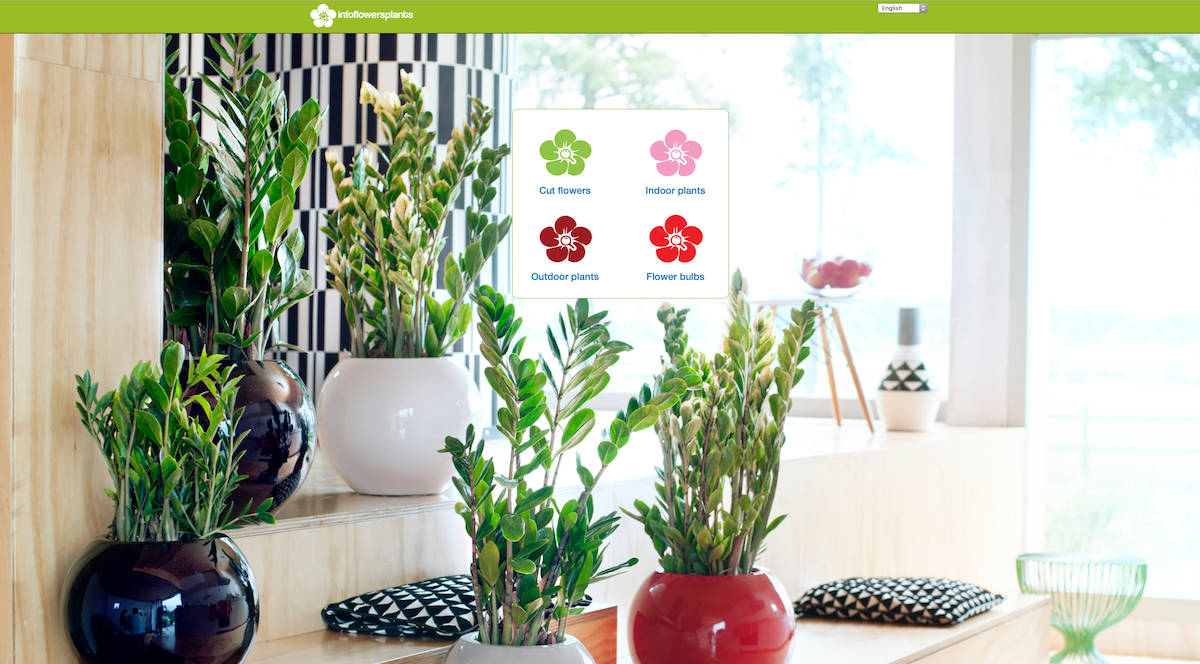 Online product encyclopedy InfoFlowersPlants
As a participant, you will also have access to the online product encyclopedia assortment of InfoFlowersPlants. This web application is the replacement of the assortment books of Flower council Holland. Independent, consistent and up-to-date product information in 9 languages with numerous search functions.
An international wedding course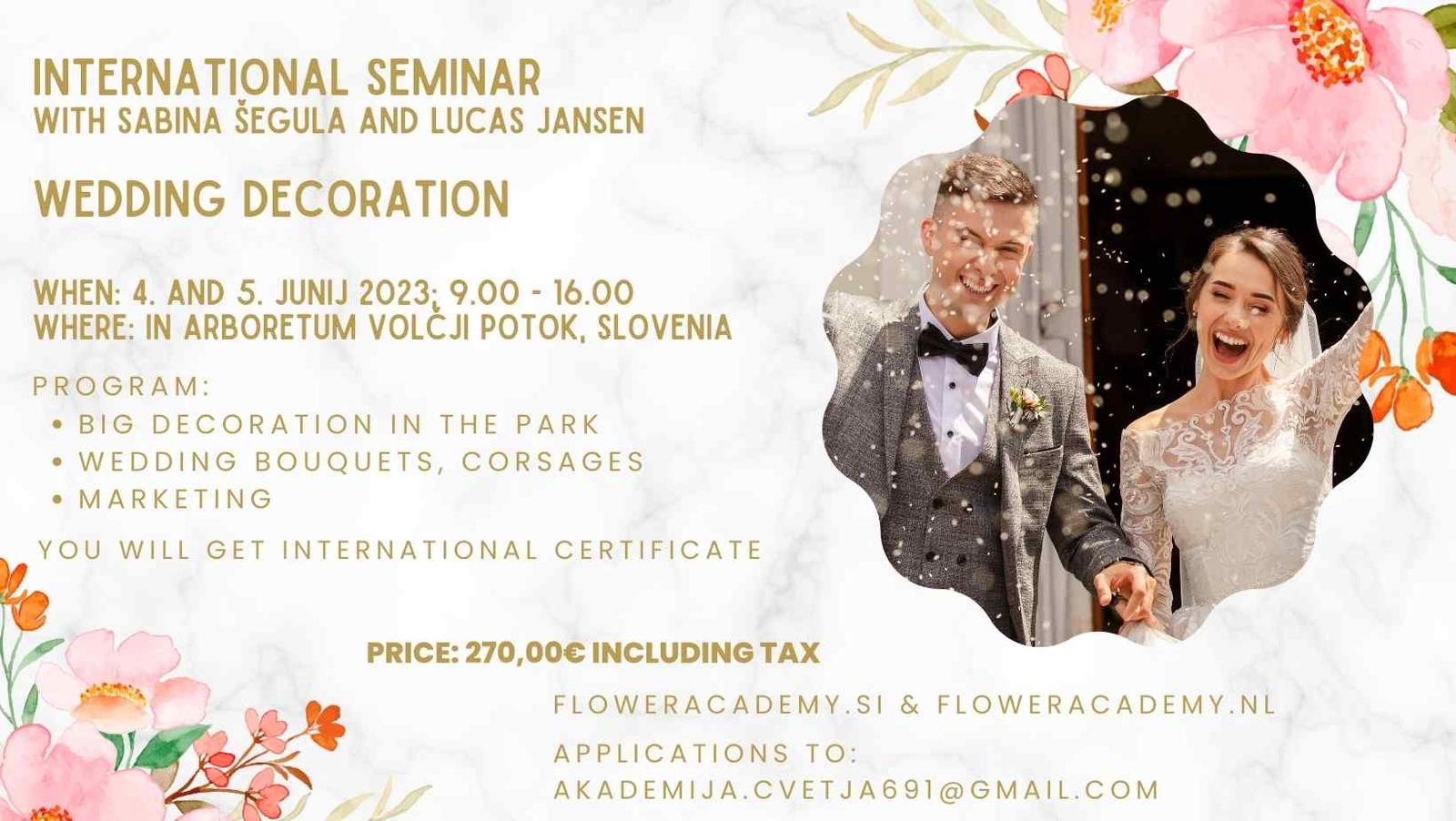 Included wonderful flowers and plants from The Netherlands
The course in given by Sabina Segula and Lucas Jansen. Two famous teachers in flower arranging and marketing. Both are master designer and have decades of experience in many different countries all around the world.