18 years local and global education!
Lucas Jansen: nearly 40 years of knowledge, innovation, network and passion!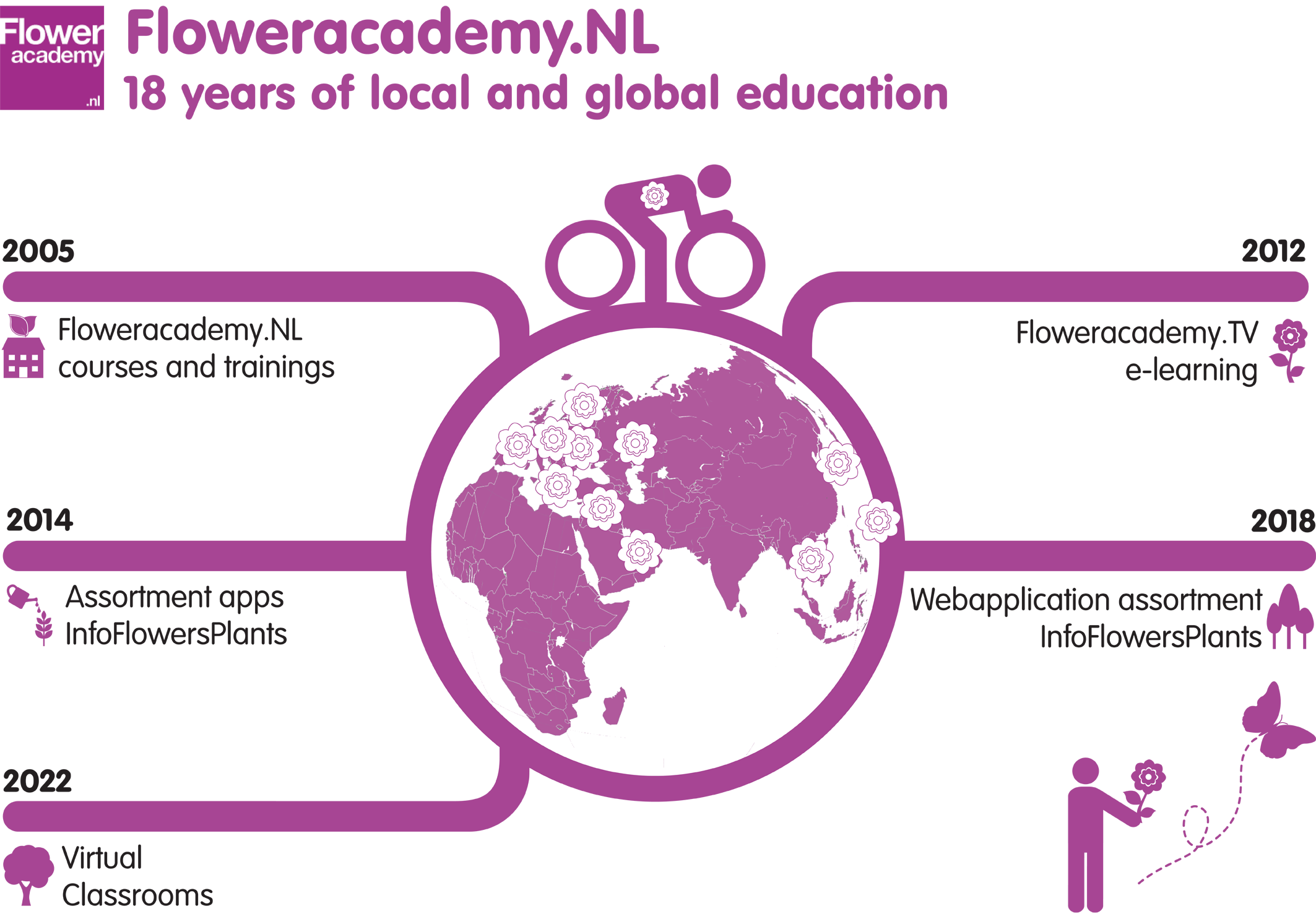 Floweracademy.NL can best be called a concept in the field of education in the floriculture sector. Not only in Holland, but all over the world they know where to find Lucas Jansen. Students from many countries are proud to show their certificate when they have successfully completed their course.
Over the last 18 years, innovative platforms such as Floweracademy.TV, InfoFlowersPlants and Virtual Classrooms have been set up. And Lucas is still full of ambitions & plans to further expand and continuously adapt Floweracademy.NL. But he does keep his focus on the flower & plant sector: in Holland and all around the world.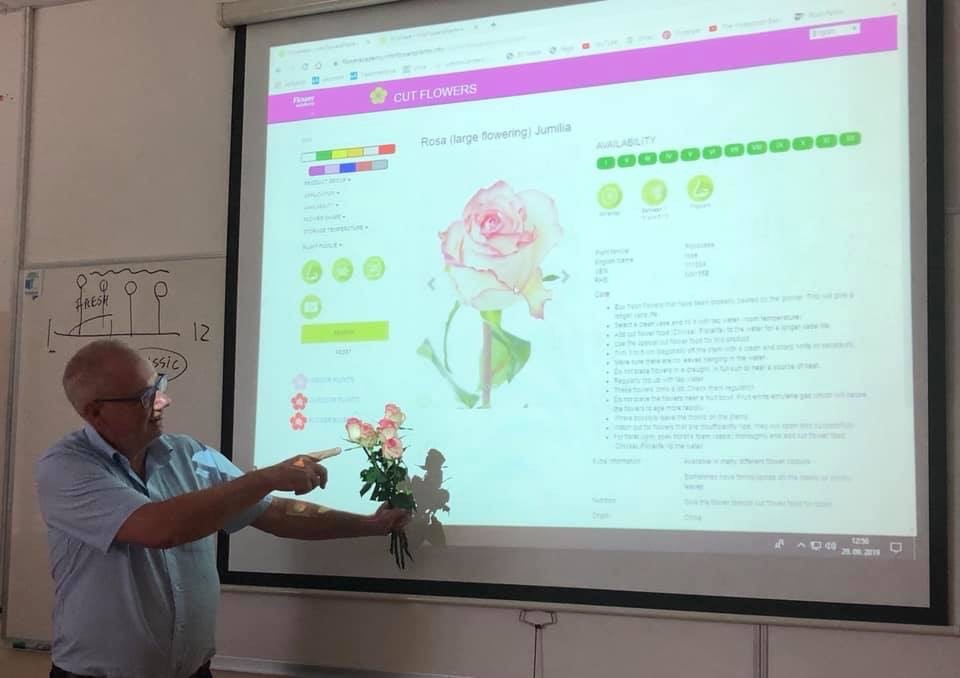 Floweracademy.NL collaborates with numerous companies and organisations. A gigantic network has been built up over the years. Colleagues, former pupils and students, companies and organisations. Contacts in 28 different countries.
Lucas Jansen has nearly 40 years of experience with education in the (international) floriculture chain in the field of assortment knowledge, quality, chain knowledge, marketing, floral art and account & category management. Courses and market research in 28 different countries all over the world.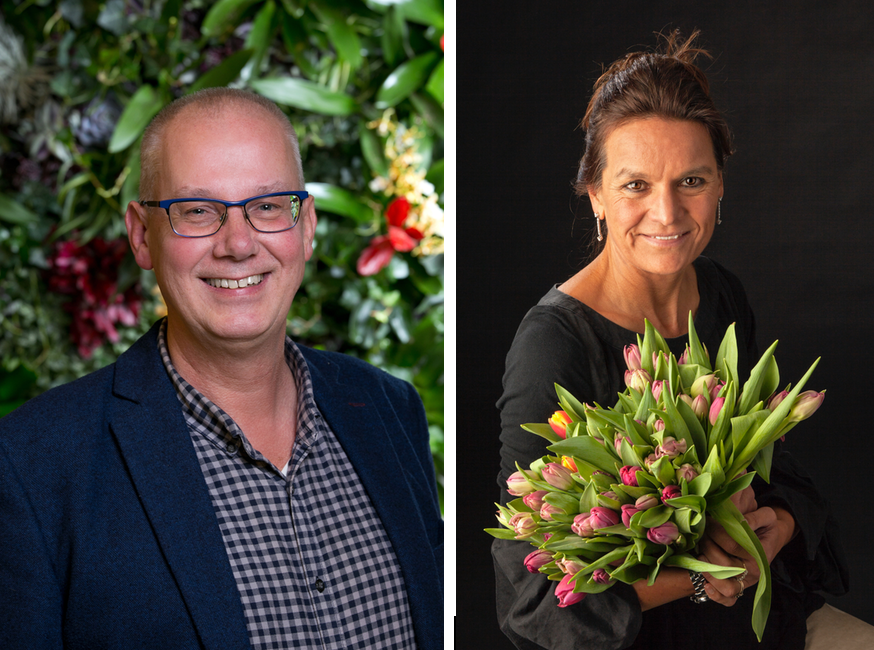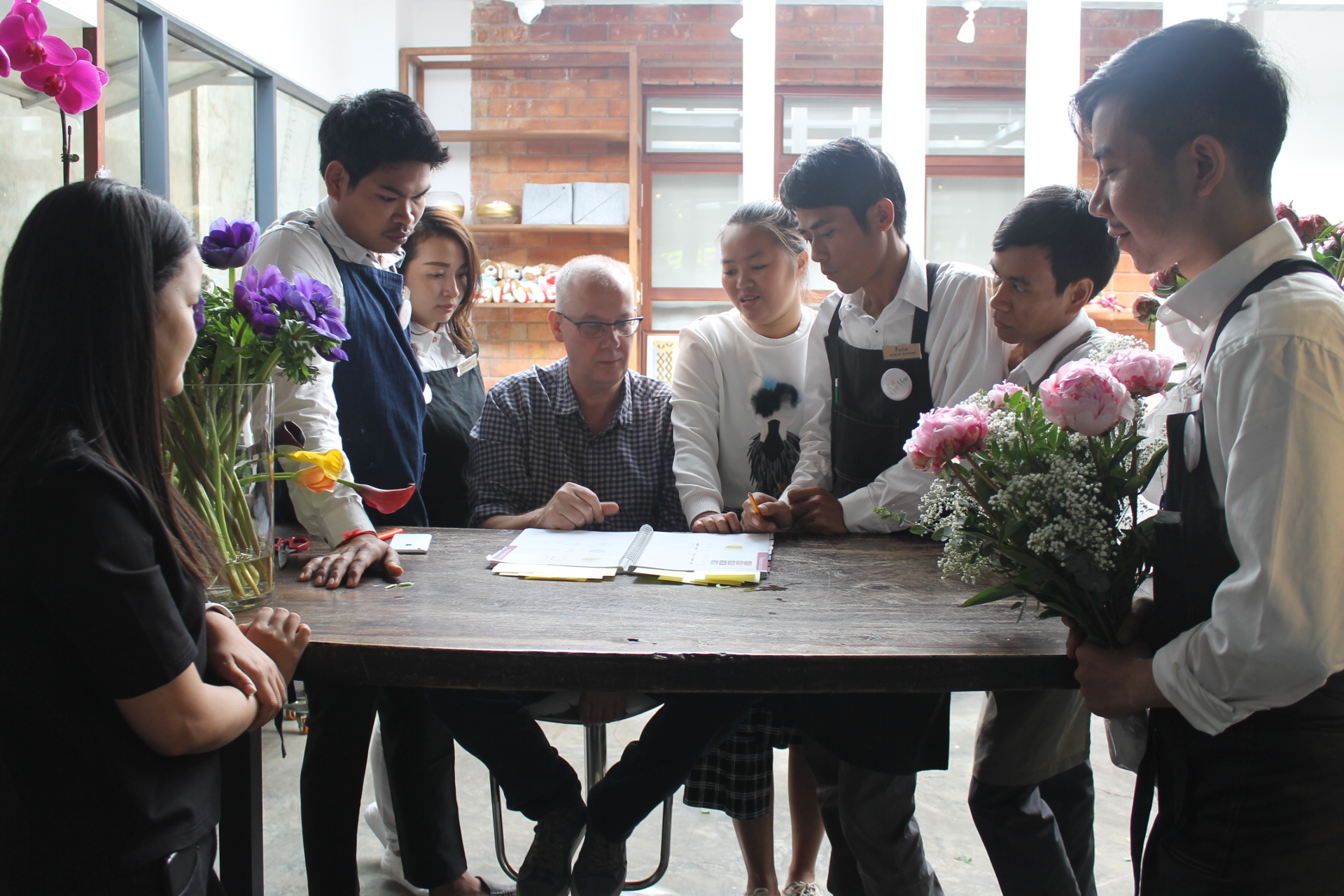 Partners of FlowerAcademy.NL
Floweracademy.NL and its partners have extensive experience in and knowledge of floriculture.
Moreover, they reinforce each other with knowledge and have a broad network and passion!

Collaborative projects
Floweracademy.NL works together with several entrepreneurs on projects in floriculture.