Knowledge, innovation, network and passion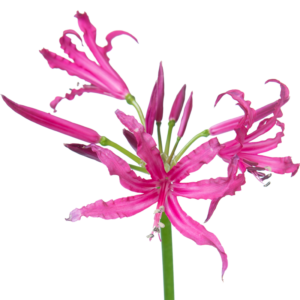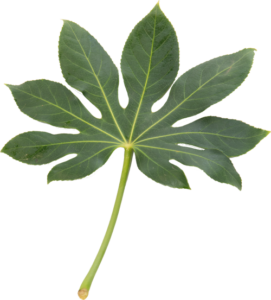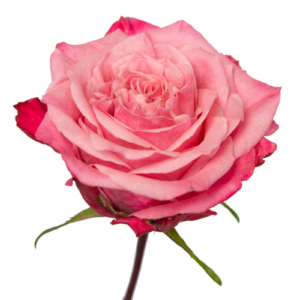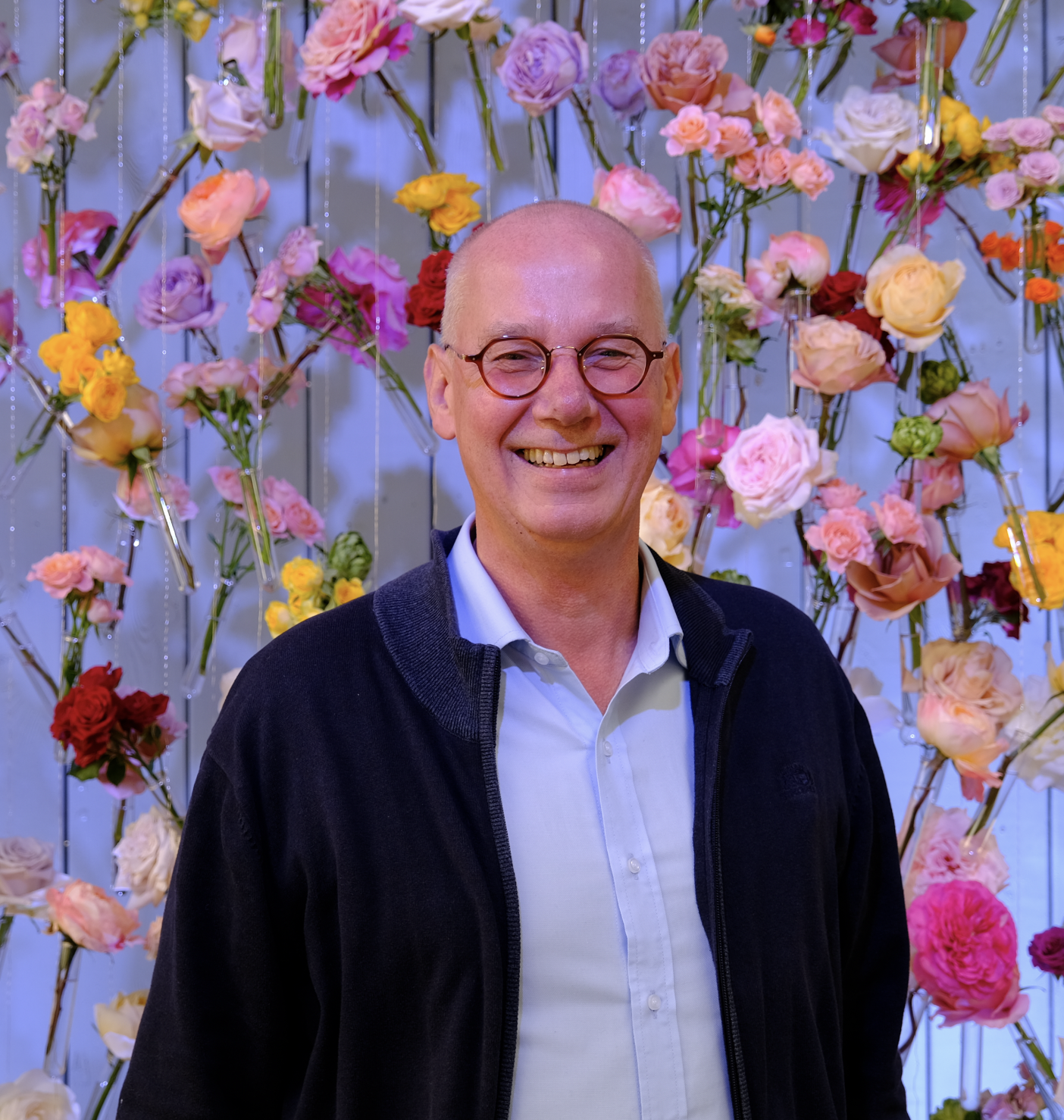 Lucas has nearly 40 years of experience with education in the (international) floriculture chain in the field of assortment knowledge, quality, chain knowledge, marketing, floral art and account & category management. Courses and market research in 28 different countries all over the world.
Lucas also owns www.Floweracademy.TV (e-learning) and the web application range of InfoFlowersPlants and has also established the name of Floweracademy in Italy, Slovenia and Cambodia.

Impressions and overview of companies where courses have been and will be given
A. Noort, Adomex, Agora Group, AmigoPlant, Anton Spaargaren, Aphrodite orchideeën. Artisan, B&G de Mooij, Baza Seeds, BioTechnical Centre Naklo (Slovenia), Bloemenbureau Holland, Blom Palmen, Bloom BV, Broks Bloemen, Bromelia Specialist, Chrysal International, CJ Orchids, Coloriginz, Comfortplant, Dalat Hasfarm (Vietnam), de Gooijer International, De Haas Calla, Decorum, Deen Supermarkten, Dille & Kamille, Dillewijn- Zwapak, Dobbe Flowers, DRC EDD, Dummen Orange, Dutch Flower Group, Dymak, DynaPlant, E-Flora, FAJ (Japan), Flamingo Flowers, Floragold, Floraplus, Floreac, Florca, Flower Circus, FlowerForce, Freesia Akerboom, Gasa Holland, Gebr. Barendsen, Greenex, Greenpartners, Groen Imago, HamiFleurs, HamiPlant, W.K. Heyl, Hilverda de Boer, Hofland Flowering Plants, Holex, Holstein Flowers, Hooftman Boomkwekerijen, Hoogeveen Plants, Hoven & de Mooij, IKEA, InfoFlowersPlants, Intergreen, Intratuin, JavadoPlant, JoGrow, Jumbo Supermarkten, Junglestar Bromelia's, Koenpack, Kolk Hortensia, Kontikiflor, Kwekerij Duijn-Hove, Kwekerij Endhoven, Lekkerkerk Green Business, LG Flowers, Logico Orchideeën, Luba Uitzendbureau, MDK Flowers & Greens, Mondo Verde, Nolina Woubrugge, Norblomst / Line, Noviflora, Obi (Zwitserland), Ontwikkelcentrum, Oriental Group, Overtoom KEO, OZ-Bloemen, OZ-import, OZ-Planten, Poise Mera (Cambodia), Praxis Tuincentrum, ProfitPlant, Quality GreenPlants, Raadschelders Varens, Retail Solutions / GoGreen, Roto Flowers, Royal FloraHolland, Royal Lemkes, Royal van Zanten, Ruigrok Uitzendorganisatie, RVE Rijnsburg, Smithers Oasis-Floralife, Son & Koot, SQ Flora, Stap Projects, Starflor, Steenwijk Abbenes, SuperFlora, Sure Plants, Ter Laak Orchideeën, Tesselaar Alstroemeria, Tuinbranche Nederland, Tuincentrum Olieslagers, Unicum Freesia, United Selections, Van der Hoorn Floristik, Van der Voort potplanten, Van Dijk Flora, van Rijn Roses, Verdel Export, C.J. Vianen, Vreugdenhil Bulbs & Plants, Waterdrinker / Green Trade Centre, Wellantcollege, Xpol en nog vele anderen.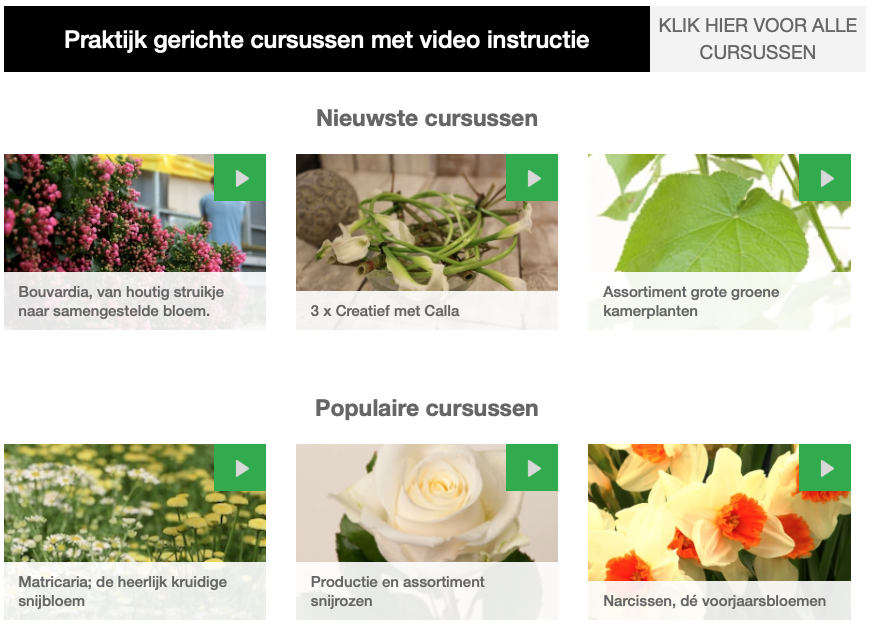 The e-learning platform for the floriculture sector!
Floweracademy.TV offers online, practical courses with video instruction.
Available in the language and experience of your employees, customers, students or yourself.
Learning about flowers and plants is fun and easy.
Learn, practice, test your knowledge and print your certificates.
Gain knowledge 24/7, independent of time and place
Advantages:
Motivated employees or students
Proper product care
Improved presentation
Less loss
More turnover
"Learning is Fun" at Floweracademy.TV!
InfoFlowersPlants - Web application
Web application for personal, company or shop use!
The IFP web application forms a portal to the extensive search engines for flowers, houseplants, garden plants and flower bulbs. The information per product consists of fixed data such as colour, application possibilities, storage temperatures, plant depth, etc. In addition, we give you a number of other facts such as origin, care tips and other important facts. And all this in 8 languages!
This application can be used on a computer, laptop or tablet. Access is gained with a login and password verification. Visit our demo of the application to get more insight. Please note: the demo version does not show all the options the search engine has.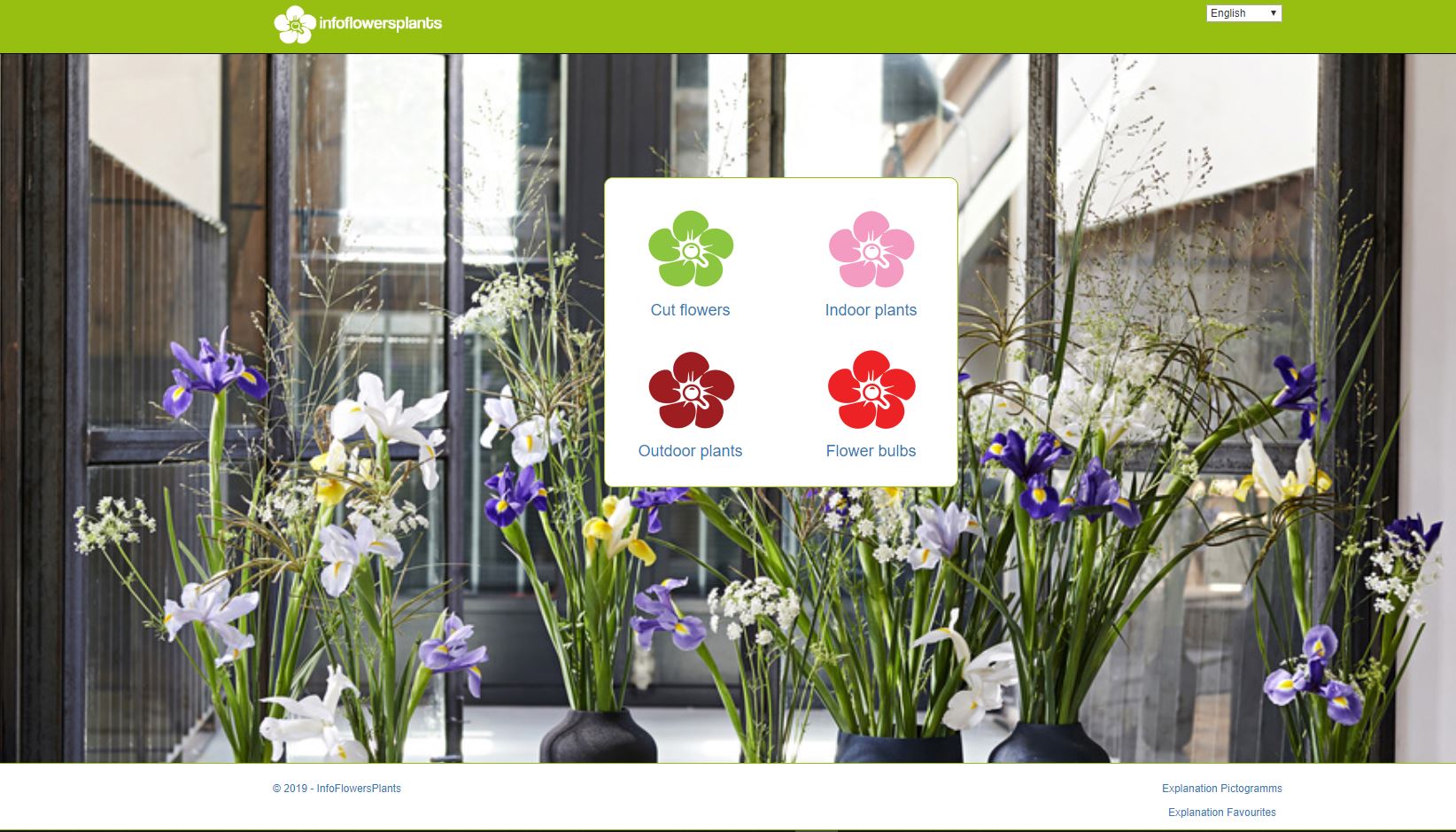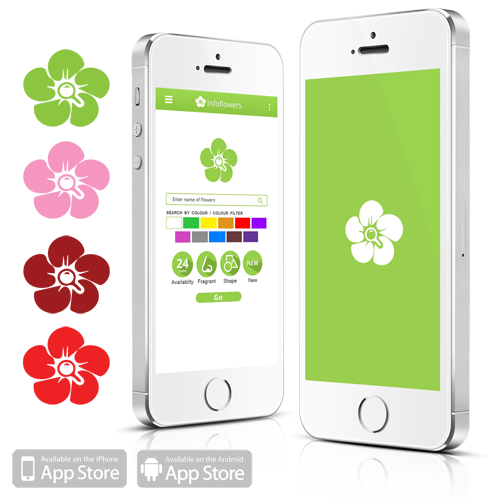 InfoFlowersPlants - Apps in the appstores
Extensive flower and plant apps
The flower and plant apps meet a great need for information both in the floriculture sector and among consumers. Consumer knowledge about the care of flowers and plants is limited and is often mentioned as a threshold for the possible purchase of green products.  The specialist trade, on the other hand, needs a clear, independent and extensive product catalogue. The InfoFlowersPlants apps provide both these aspects.
digital version of former booklets Bloemenbureau Holland
a sector initiative by an independent organisation
registration is not necessary
multiple professional photos per product
1x per month free updates
search by; colour, odour, availability, product group, user information
novelties, the latest flowers & plants
convenient list of favourites
sharing on social media and by email